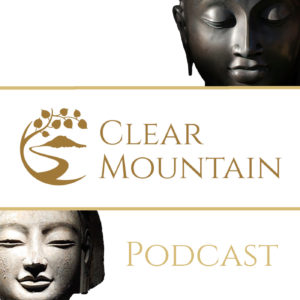 Finding Seclusion in Sangha | Ajahn Kovilo & Ven. Nisabho Q&A
In this conversation, Ajahn Kovilo and Ven. Nisabho discuss how Sangha (community) can paradoxically nurture the essential mind of "seclusion" (viveka) praised by the Buddha. See for example: https://www.accesstoinsight.org/tipitaka/an/an08/an08.030.than.html#seclusion
In this session, Ajahn Kovilo discusses the often unexplored aspect of Mundane Right View: "There are contemplatives & brahmans who, faring rightly & practicing rightly, proclaim this world & the next after having directly known & realized it for themselves." See: https://www.accesstoinsight.org/tipitaka/mn/mn.117.than.html
A talk on imbuing the practice of mindfulness with the quality of love, a teaching embodied by the late teacher Thich Nhat Hanh.
In this interview, Ajahn Suchart answers questions on a wealth of topics, including the nature of 4th jhana, the basics of mindfulness practice, and the relationship between the knowing element of the mind and the deathless element of Nibbāna.
In this conversation, Ajahn Kovilo and Ven Nisabho will discuss the concept of "self-confidence" in light of the Buddha's teachings on not-self.
In this Q&A session, Tan Nisabho speaks about levels of concentration and returning to the heart and the simplicity of our practice.
An interview on the nature of practice and consciousness with Gary Lee Haskins of "The Conscious Perspective" – https://www.youtube.com/channel/UCuWcpCeDl-IxhecfLvkpw1A
In this session, Ven. Thubten Chodron speaks on a variety of subjects, including the different modes of practice outlined in the Tibetan teachings, analytical meditation, debate, maintaining the monastic aspiration, and working with aversion towards external conditions.
In this talk, Tan Nisabho speaks about how we can use the khandhas, or loci of identity, described by the Buddha as means towards liberation of the heart.
In this session, Ajahn Kovilo gives a talk and brief Q&A focusing on "social intelligence" (parisaññū) as discussed in the Dhammaññu Sutta (AN 7.64). https://www.accesstoinsight.org/tipitaka/an/an07/an07.064.than.html
In this interview, Ven Bhante Gunaratana, fondly known as "Bhante G", speaks about the different paths of practice one can pursue in life.