"Spiritual friendship, spiritual companionship, spiritual comradeship is the whole of the holy life. When a monk has admirable people as friends, companions, and comrades, he can be expected to develop and pursue the Noble Eightfold Path." – SN 45.2
"If beings knew, as I know, the result of giving and sharing, they would not eat without having given." – Iti 26​
Mitta Meetups are informal, in-person (sorry non-Seattleites!), gatherings of practice, discussion, and giving, self-organized by members of the Clear Mountain community. The Buddha repeatedly emphasized having kalyāṇa-mitta, or "spiritual (kalyāṇa) friends (mitta)", as being foundational to the Path. Coming together with other practitioners to share a meal, meditate, and discuss Dhamma allows us to support one another in practice and weave a fabric of community.
While Mitta Meetups may include anything from sutta study to an evening sitting group, the hope is to emphasize the ethic of dāna, or giving, and framing practice with a shared meal. The opportunity to host others in one's home, and offer them the simple gift of dinner or brunch, allows for the heart, and wider community, to grow with a unique warmth often neglected in modern practice circles. That said, Mitta Meetups may be organized anywhere, and those with constrained living spaces may still offer the gift of a meal, even if hosted at a park or another community member's home. Aligning Mitta Meetups with a weekly Uposatha, or day of practice, represents one especially beautiful way to mark one's life. 
Organizers may choose from one of the below formats:
Dhamma Daylongs:

Invite others over for a day of meditation!

Dhamma Dinners:

Invite others over to share a meal and speak about practice, perhaps ending with a recorded Dhamma talk and meditation.



Bhāvana Brunches:

Like the above, but with toast!

Kalyāṇa-mitta Coffee or Chanda Chats:

Coffee, tea, and Dhamma discussion, at a coffee shop, your home, or elsewhere!

Samādhi Sessions

: Gather for a communal sit. If you regularly participate in an online monastic teaching, invite others over to watch with you, with time for tea and discussion afterwards.

Pariyatti (Study) Parties:

Like the above, but with sutta study and discussion!

Bodhi Backpacks

: Take a hike and picnic to a quiet place to meditate, emphasizing Dhamma discussion along the way.

Dāna Dishouts

: Gather with others to give out food to those in need. For example, making sandwiches and coffee and handing them out in pairs downtown, taking time to speak with those you encounter. Meet up afterwards with the group to discuss!
Gatherings should be oriented around giving, meditation, monastic teachings, and Dhamma texts dealing with broadly-shared topics of experience, open and welcoming to all. Additionally, as this forum is associated with Clear Mountain, Mitta Meetups are constrained to the above formats as aligning with the ethic of a monastery. While hosts may hold space and facilitate, it is best that gatherings remain peer-focused without any single person taking on a teaching role, and Dhamma talks played be from Theravāda monastics. To avoid groups' scope from becoming overly-narrow or factional, we discourage organizing recurring events around a single topic or teacher. Consider hosting an event on a weekly or monthly basis, allowing time for people to learn of it and begin attending regularly. Regarding food, know that many in the community are vegetarian or vegan, so perhaps plan accordingly, and know that you may specify the number of people you are comfortable hosting and ask those interested to RSVP beforehand. Finally, please understand that the monastics are simply creating a forum for connection as an experiment in the absence of a physical space, and are not responsible for the gatherings themselves.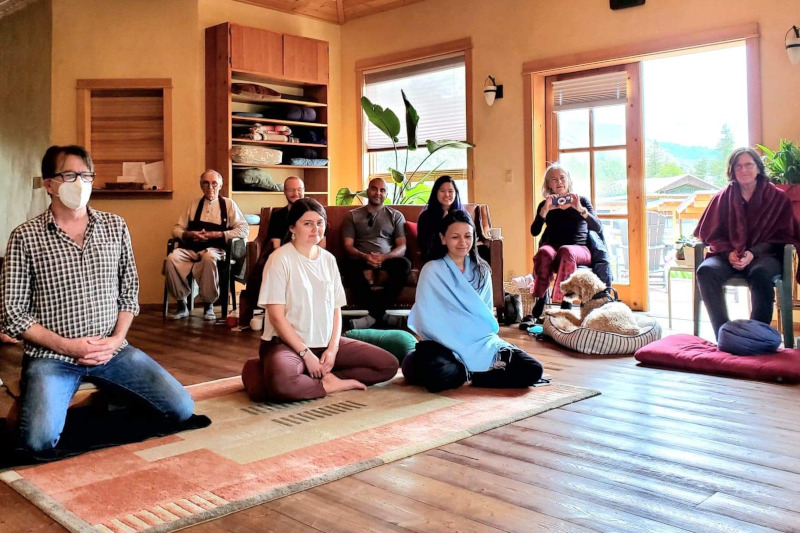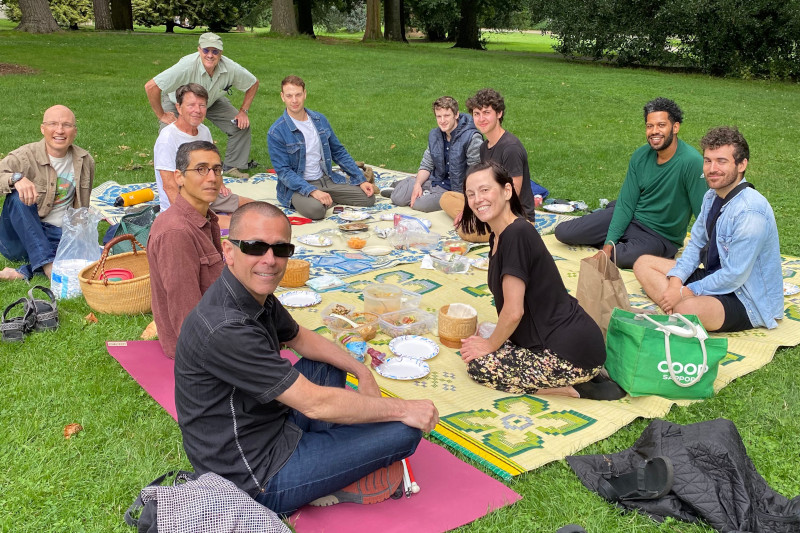 Clear Mountain Community Calendar
To host, you will need to request access to the shared Clear Mountain Community Calendar (please note that a Gmail account is required; and don't worry, you can "hide" the calendar if you choose so it doesn't clutter your normal view). Adding it will allow you to create events (even recurring!) and easily view other Mitta Meetups and Clear Mountain events.
Once you've added the calendar, create an event, making sure to include the:
1) event type from the above list  2) time  3) host name and email  4) Mitta Meetup address  5) a brief description  6) attendee limit  7) if people should RSVP

Feel free to specify the number of people you feel comfortable hosting and if attendees should RSVP beforehand (especially helpful if you're deciding how much to cook!). If you don't feel comfortable including your address, you may list the general area of Seattle (ie. Ballard, Capitol Hill, etc.) along with your contact so those interested can email for the full address. Finally, those who attend Clear Mountain's weekly Saturday gatherings may ask the monastic beforehand if there's time to announce the Mitta Meetup at the end of the event. If you're having difficulties, email [email protected].
Please allow several minutes for changes you make to the calendar to appear on this page. Sādhu!
December

2023

Mon
Tue
Wed
Thu
Fri
Sat
Sun

2

Pre-Gathering "Kalyāṇa-mitta Coffee" @ Macrina Bakery

Sat. Morning Meditation, Teaching, & Coffee Social (Online & In-Person)

• •

9

Pre-Gathering "Kalyāṇa-mitta Coffee" @ Macrina Bakery

Sat. Morning Meditation, Teaching, & Coffee Social (Online & In-Person)

• •

16

Pre-Gathering "Kalyāṇa-mitta Coffee" @ Macrina Bakery

Sat. Morning Meditation, Teaching, & Coffee Social (Online & In-Person)

• •

23

Pre-Gathering "Kalyāṇa-mitta Coffee" @ Macrina Bakery

Sat. Morning Meditation, Teaching, & Coffee Social (Online & In-Person)

• •

30

Pre-Gathering "Kalyāṇa-mitta Coffee" @ Macrina Bakery

Sat. Morning Meditation, Teaching, & Coffee Social (Online & In-Person)

• •