There are an infinite number of ways that we could count our time. In one discourse (AN 7.74), before going on to suggest that we should all meditate more, the Buddha does the math to creatively describe a lengthy human lifespan: "One who lives a long time lives for 100 years or a bit more, [that is] for 300 seasons [cold, hot, and monsoon seasons] … 1,200 months …  2,400 fortnights … 36,000 days … 72,000 meals, counting the taking of mother's milk and obstacles to eating." In another discourse (AN 6.19), he praises the diligence of monastics who keep vigilant for "the interval that it takes to swallow having chewed one morsel of food … for the interval that it takes to breathe out after breathing in, or to breathe in after breathing out."
Aug. 15 – Sept. 22nd: Ajahn Nisabho on Retreat
Clear Mountain's monastics endeavor to maintain a yearly schedule of deep retreat, during which they renew their focus on meditation and formal practice. In addition to holding a 3-month Winter Retreat, Ajahn Nisabho will be stepping back into a month of practice from Aug. 15th – Sept. 22nd. Though he'll still attend alms round, Saturday gatherings, and Wednesday livestream and Zoom sessions, he will retreat as much as possible from email, online communication, and other activities. Emails or communication can be sent to the monastery email steward at friendsofclearmountain@gmail.com.
"These are the roots of trees," the Buddha said, "O bhikkhus, these are empty huts. Meditate, bhikkhus, do not be negligent, or else you will regret it later. This is our instruction to you."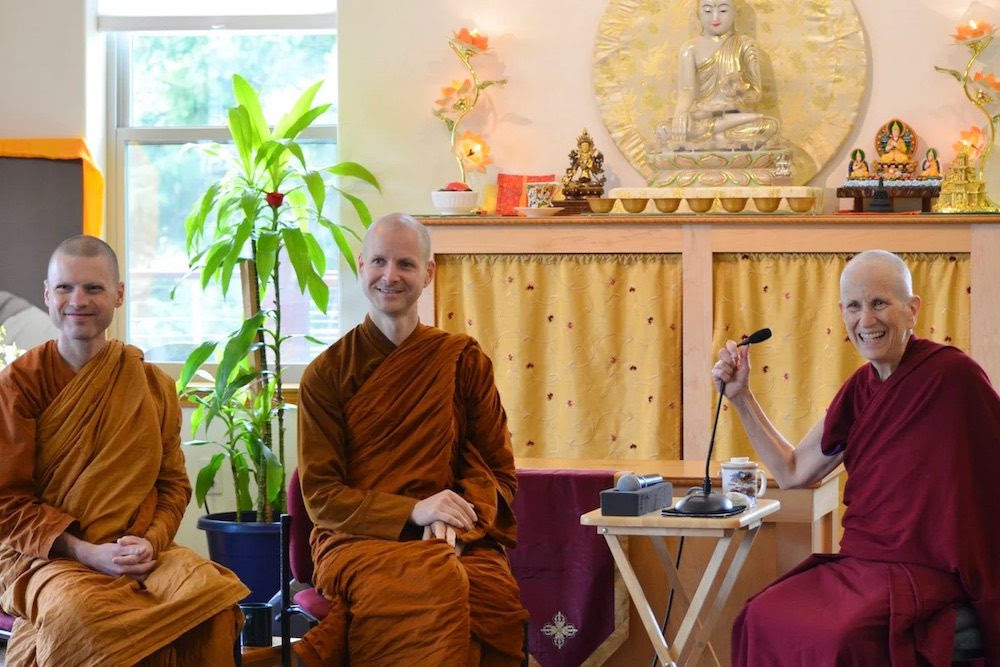 Clear Mountain's summer featured an abundance of Kalyāṇamitta, or spiritual friendship. From a visit by Luang Por Pasanno to a trip to Sravasti Abbey, a spectrum of Dhamma was on display.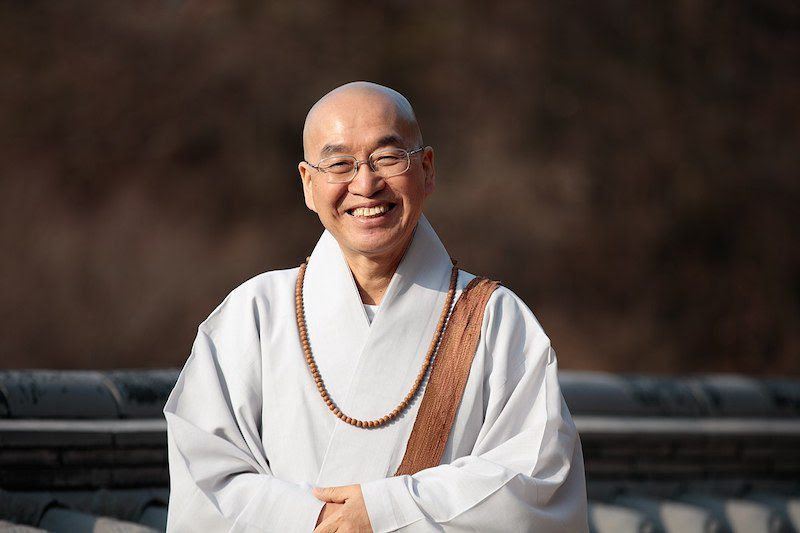 Join us for a morning of meditation, Dhamma and a Q&A with honored guest Ven. Pomnyun Sunim! Known worldwide for his lucid and compassionate teachings, Ven. Pomnyun will be joining Clear Mountain for a special extended teaching Saturday, September 9th. The morning, starting at 9:30 am, will begin with meditation and continue with an extended Q&A, ending at 11:30 am. In the spirit of Dhamma, all teachings are offered completely free of charge, with nothing expected in return, though those inspired may give in-person or online. For directions and information on what to bring, see below. To register questions for the event, you may fill out this form. Sadhu!
White Salmon's Pacific Hermitage and its abbot Ajahn Sudanto have been essential guides for Clear Mountain since its inception. Join us in traveling down to support them in their annual Robe Offering Ceremony, Sept. 16 and 17! The weekend, featuring a meditation retreat and other events, will feature visits from Luang Por Pasanno, Ajahn Sudanto, Ajahn Anando, Ajahn Nyaniko, Ajahn Caganando, Ajahn Nisabho, the Pacific Hermitage monks, and visiting monks from Abhayagiri and beyond. Donations will support the development of the "Monks' Retreat House" project.
To cultivate a peaceful mind,practitioners must learn to use meditation to ground themselves in the body and cultivate the loving heart.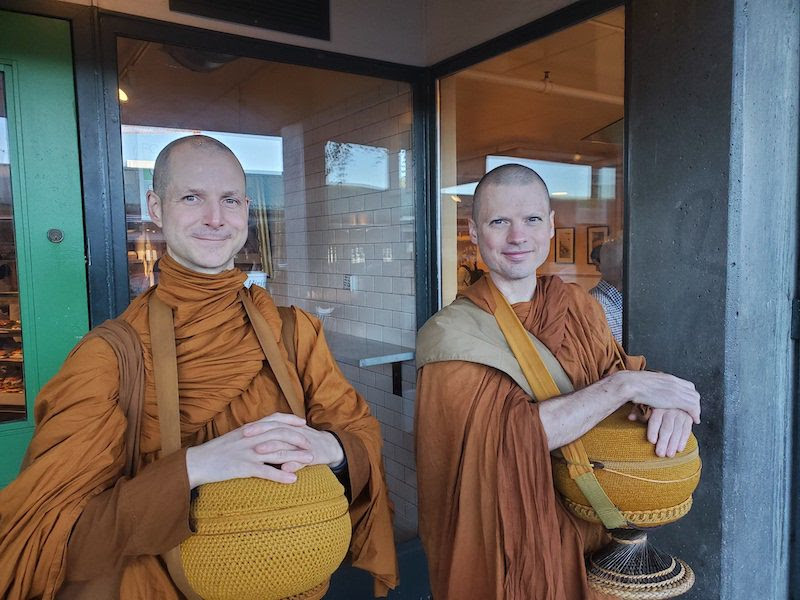 Join Ajahn Kovilo & Ajahn Nisabho for a five-day residential retreat, hosted by Bellingham Insight Meditation Society (BIMS), on Samish Island, Saturday, Sept. 30th to Thurs. Oct. 5. Note that Clear Mountain's weekly Saturday gathering in Seattle will still be held as usual.
Join Ajahn Nisabho for two days of meditation and teachings, 9 am – 5 pm on Saturday, Oct. 7th, and Sunday, Oct. 8th, at the Twisp Valley Grange in Twisp, WA (344 W 2nd Ave, Twisp, WA). Note that Clear Mountain's weekly Saturday gathering in Seattle will still be held as usual.
In Buddhism's coming to the West, several key teachings—such as patience, virtue, and restraint—have been underemphasized. However, these represent meaningful parts of the Buddhist path, and their omission can limit our practice. Using breath meditation as a basis, participants will have the opportunity to explore these key stepping stones on the path.