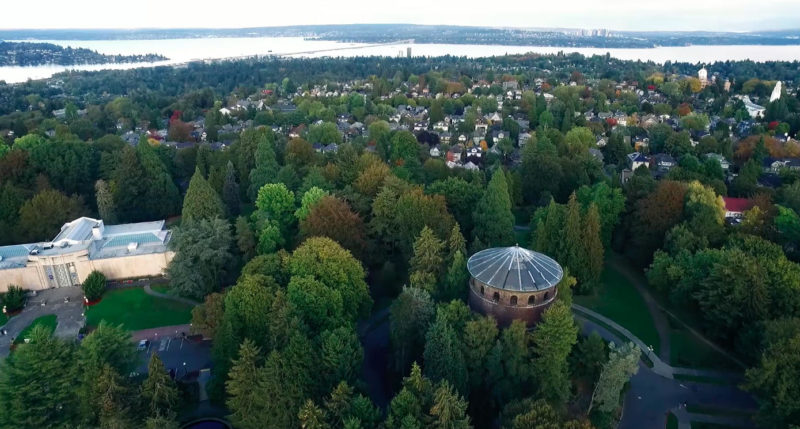 Sunday Afternoon Teaching with Bhante Suddhāso & Ayyā Somā in Volunteer Park
Join us for a Dhamma talk followed by Questions & Answers with Bhante Suddhāso and Ayyā Somā on the afternoon of July 31st from 3:00 – 5:00 pm at Volunteer Park, just to the South of the Asian Art Museum.
Biographies
Ayya Santussikā entered monastic life as an anagarika (eight-precept nun) in 2005, then ordained as a samaneri in 2010 and a bhikkhunī in 2012 at Dharma Vijaya Buddhist Vihara in Los Angeles. She has trained in large and small communities of nuns, including Amaravati and Chithurst monasteries of the Ajahn Chah tradition in England, and is one of the founders of Karuna Buddhist Vihara in Boulder Creek, CA, where she leads the community with Ayya Cittānandā.
After being inspired in 2005 by a college philosophy class, Ayya Cittānandā lived as a monastic at a small Chan monastery in Florida until moving to California, where she worked for two years while making daily visits to Abhayagiri Buddhist Monastery. In 2013, she began looking for a place to ordain, spending time at numerous monasteries before taking the anagarika precepts at Karuna Buddhist Vihara in 2015, samaneri ordination in 2016, and bhikkhunī ordination in 2018.
For news of upcoming retreats and teachings, subscribe to our YouTube channel, Facebook page, Discord Server, or newsletter. If you live in the greater Seattle area, you may join our WhatsApp group for locals. To organize carpools to and from events, visit our Rideshare Board. 
Speakers
Ayyā Somā

Senior Monk at Empty Cloud Monastery

Ayyā Somā

Ayyā Somā is an Italian Buddhist monk and co-abbot of Empty Cloud Monastery in New Jersey. As the co-founder of Buddhist Insights, a non-profit organization connecting people with monastics, she has learned the Dharma through the perspective of monks of all different traditions, and incorporates aspects from all of them in her own practice. Her first encounter with Buddhist monasticism was at Santacittārāma Buddhist Monastery in Italy, in the Ajahn Chah Thai Forest tradition, where she became intrigued by the profound teachings of the Buddha; however, she did not begin to practice seriously until years later, when she attended a weeklong retreat at Bhāvanā Society in West Virginia. The experience was deeply transformative, and inspired her to commit fully to Buddhist practice, planting the seeds in her mind that ripened a few months later in the establishment of Buddhist Insights. She received monastic ordination in 2018 and full bhikkhunī ordination in 2020. Her spiritual path is inspired by the social engagement of Venerable Paññāvatī Bhikkhunī; by the knowledge and wisdom of Ven. Robina Courtin; and by the compassion of Khenmo Drolma.

Bhante Suddhāso

Senior Monk at Empty Cloud Monastery

Bhante Suddhāso is a Buddhist monk living in New Jersey, USA. He is a practitioner of both Theravāda and Mahāyāna Buddhism, with a particular emphasis on the teachings found in the Pāli Suttas and the methods of practice used in Chan/Zen. His teachings focus on incorporating multiple step-by-step meditation techniques, as well as on detailed explanations of the Buddhist scriptures that provide the underlying theoretical framework for Buddhist meditation. Bhante Suddhāso has studied under the direct guidance of some of the most well-respected monastics in Western Buddhism, including Ajahn Pasanno, Ajahn Amaro, Ajahn Vīradhammo, and Bhante Gunaratana. His monastic life began at Tassajara Zen Mountain Center, where he was trained in Soto Zen Buddhism; during that time, he discovered a deep affinity for the Theravāda Forest Tradition, which led him to receive ordination at Abhayagiri Buddhist Monastery in California. Since then he has lived at several different monasteries of various Buddhist traditions. In 2019, together with Ayyā Somā, he co-founded Empty Cloud Monastery in New Jersey, where he currently resides as co-abbot.