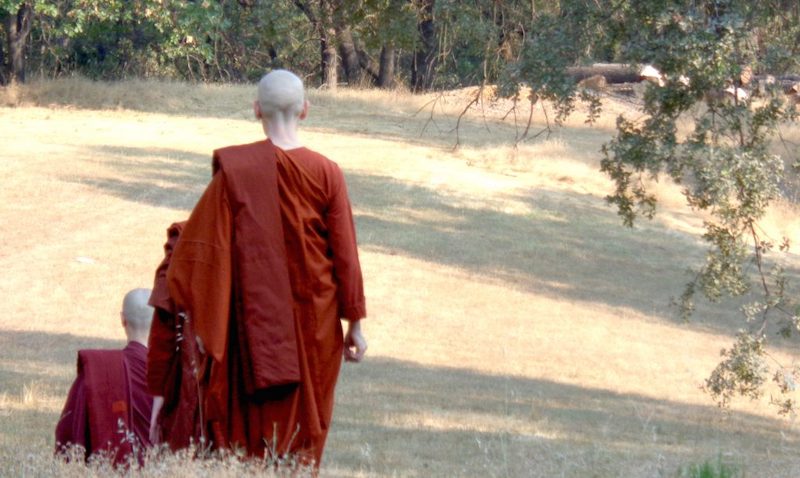 Saturday Morning Teaching with Ayya Niyyanika at Amistad School's Skinner Auditorium
Join us in welcoming Ayya Niyyanika to Clear Mountain's weekly gathering, 9:30 am – 11 am, Saturday, Dec. 31st, at Amistad School's Skinner Auditorium at the 1501 10th Ave E by Saint Mark's Cathedral! The event will be identical to Clear Mountain's weekly gatherings, but feature teachings and a Q&A with Ayya Niyyanika. For directions and how to attend online, please see Clear Mountain's Saturday gathering event listing. Sadhu!
Biographies
Before becoming a monastic, Ayya Niyyanika balanced life in Minnesota between work as an ontology consultant for building management and emergency response systems, and practicing with the Common Ground Meditation community.
They received their initial training with the Dhammadharini community from 2014 through 2019. Niyyanika Bhikkhuni gratefully practices monastic life within community. By learning from the Buddha's teachings and monastic discipline, they cultivate wholesome and supportive factors for their own development on the path and the development of others. Embodiment based in compassion, wisdom, and equanimity is central to Ayya Niyyanika's path development, as is understanding and living a life of wise and kind interdependence. To learn more, visit Aloka Vihara's website.
For news of upcoming retreats and teachings, subscribe to our YouTube channel, Facebook page, Discord Server, or newsletter. If you live in the greater Seattle area, you may join our WhatsApp group for locals. To organize carpools to and from events, visit our Rideshare Board.